Jeff Paro
Jeff Paro is the co-founder of InfluenceOlogy, LLC and the publisher of the highly acclaimed "The InfluenceOlogist" newsletter. After graduating from college with a degree in Finance and one in Entrepreneurship, Jeff spent two years in corporate america. Those were the only two years he collected a guaranteed "paycheck".
Ever since that day, Jeff has been putting food on the table with 100% commission sales positions or by working for himself. He has sold and marketed millions of dollars worth of products in the health and fitness, financial, personal development and small business marketing industries.
In 2004 Jeff worked as a peak performance strategist for the Anthony Robbins Companies and found his passion for coaching and mentoring Entrepreneurs. In addition to working for Tony Robbins Jeff has worked with Chet Holmes International, and was an inaugaral Ducttape Marketing Coach for John Jantsch.
Today, Jeff spends most of his time developing and creating content, as well as mentoring and consulting entrepreneurs on ways they can grow their business the InfluenceOlogy way.
Jeff is originally from Seattle Washington and currently lives is San Diego, Ca.
---
Roberto Monaco
Roberto Monaco is the co-founder of InfluenceOogy, LLC. He has been a full-time speaker, coach and trainer since 2002, and has conducted more than 2,700 presentations for corporate America and over 100 presentations in Brazil. He worked for the Anthony Robbins Companies for 6 years and in 2004, 2005, 2006 and in 2007 he was the top producer and revenue generator in the country.
In 2005, 2006, 2007 and 2008 Roberto also coached and trained all the other Peak Performance Strategists at The Anthony Robbins Companies.
He has advised and consulted with Fortune 500 companies, executives, managers and sales professionals in the areas of peak performance, leadership, psychology of achievement, presentation skills and sales. Roberto conducts training sessions for distinguished audiences including Toyota, Ford, Remax, Coldwell Banker, Prudential, Century 21, City Bank, Marriott, American Express Financial, Bank of America, Washington Mutual, Wells Fargo and Chambers of Commerce all over the United States.
In addition to conducting workshops and presentations, Roberto spends on average 15 hours per week conducting one on one coaching sessions with CEOS, managers, professional sales people and entrepreneurs from a wide range of industries such as mortgage, real estate, financial planning, coaching, retail, training and development, etc.
Roberto Monaco is originally from Porto Alegre, Brazil, and he conducts workshops and trainings in three languages: English, Portuguese and Spanish. Roberto lives in San Diego CA.
---
Dr. Kevin Hogan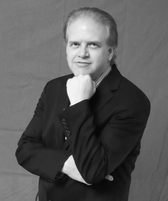 Kevin Hogan is the author of nineteen books. He is best known for his international best selling book, The Psychology of Persuasion: How to Persuade Others to Your Way of Thinking.
In the past decade he has become the Body Language Expert and Unconscious Influence Expert to ABC, Fox, The BBC, The New York Times, The New York Post and dozens of popular magazines like Forbes,Investors Business Daily, InTouch, First for Women, Success!, and Cosmopolitan.
He has become the go-to resource for analyzing key White House figures.
Hogan has taught Persuasion and Influence at the University of St. Thomas Management Center and is a frequent media guest. Articles by and about him have appeared in Success!, Redbook, Office Pro,, Selling Power, Cosmopolitan, Maxim, Playboy and numerous other publications. He was recently featured in a half dozen magazines (including wProst) in Poland.
---
Garrett Gunderson
Garrett Gunderson is a highly successful entrepreneur who started his first company at the age of 15 and became a multi-millionaire by the age of twenty-six. Garrett is a winner of Utah's Young Entrepreneur of the Year award.
He has founded several prosperous companies, including Engenuity Financial, an Inc 500 company that was named by The Utah Fast 50 program as one of the top companies in the state for entrepreneurial spirit, innovative business tactics and skyrocketing revenue growth.
Garrett authored the highly acclaimed New Rules to Get Rich program through Nightingale Conant, and is the author of the revolutionary financial book Killing Sacred Cows, a New York Times bestseller. Garrett coaches large groups of business owners and financial service professionals nationwide, and is a sought after speaker and personal finance coach.
---
Joe Sweeney
Joe Sweeney is the New York Times Best Selling author of Networking Is a Contact Sport. Joe takes the anxiety out of networking by helping people understand that networking is really about giving, not getting. Over the course of his 30-year career Joe has served on 28 Boards of Directors, was President of the Wisconsin Sports Authority and has owned more than 12 companies—including the sports marketing agency Sports Marketing Group, which he founded when three-time NFL MVP Brett Favre signed on as the first client.
Today, in addition to his work as an equity partner and investment banker with Corporate Financial Advisors, Joe travels the country as an author and speaker, sharing his experiences and teaching business owners, high-achieving professionals—and anyone who wants to realize that next, big, wild, audacious goal—his time-tested habits for create meaningful connections that will bring them success throughout their life.
Joe and his wife Tami reside in Fox Point, Wisconsin and are parents to four adult children.
---
Todd Ballenger
Todd Ballenger serves as President, Sales Solutions of Mortgage Success Source. He has 23 years' experience in the financial services industry as a licensed securities, insurance, real estate, and mortgage lending professional. Todd founded three companies; Capital Savings Co, Inc., Advantage Capital Mortgage, USA, and PlanMax Financial. These three companies closed more than $2 billion dollars in residential and commercial loans before being rolled into a NASDAQ IPO in 1999.
Todd is considered an industry pioneer in the area of capital market and credit market convergence, and has published courses on lending and equity management currently approved for Realtors, Appraisers, Builders and Lenders in over 42 states. Todd is a two-time Inc. 500 winner, a three time KPMG Fast 50 winner, and the 1998 NC Mortgage Lender of the year. Todd was awarded the 2003 '40 Under 40′ award by the Triangle Business Journal in NC as one of the top 40 young leaders. Todd has a business degree from the University of North Carolina. He is the author of Borrow Smart Retire Rich.
---